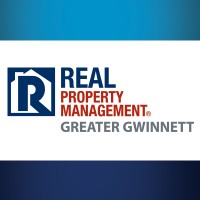 Owning and renting a home can easily become a hassle if not gone about the correct way. There are many things to look out for and if you don't specifically know all the ins and outs, managing your own property could get messy, and end up causing you more problems than solutions.
That's where we come in. We are a small local property management company based out of Lawrenceville. Our goal is to assist you in managing your property in the easiest and most efficient way possible. We place tenants responsibly, control rent payments, and handle all issues regarding your property. We take the weight right off your shoulders. If you are unsure whether or not you need a property manager, read on to learn more about us as a company, and how we could benefit you as you pursue this process.
About Us
Real Property Management of Greater Gwinnett has been assisting local renters and owners for over seven years. Our Property Manager has lived in this area for nearly 20 years and continues to adapt and grow with the community. Our main company's focus is to take the hard work out of owning and renting a property. Investing in real estate in Gwinnett County is a big step to take and unless you are prepared and educated, the process can be a difficult one. With the assistance of our company, we walk you through every step of the process to make sure everyone is on the same page and you get the most of your rental property. Any issues that arise are handled immediately so you don't have to.
Areas We Serve
Our office is located in Downtown Lawrenceville, but we provide Property Management services throughout Gwinnett County:
Services
We offer our business to anyone in the real estate market who is looking to rent a home or owns a home and would like to rent it out. We are very vigilant in taking care of your property and doing everything in our power to make sure everything runs as smoothly as possible. Using a protected screening process, we carefully place only the most qualified tenants in your home. If you are a first-time Gwinnett County renter, we would be more than happy to walk you through every step of the way and help you find your perfect rental home.
Communication
We pride ourselves on our communication ability to stay in contact with our owners and tenants whenever we are needed. A large aspect of our responsibility is to be available to the tenant, so the owner is not. We handle all tenant issues, requests, questions, and all other inquiries they might have. All problems are solved quickly and efficiently to prevent any potential further issues.
Why Choose Us
Our Goal: Preserve your investment and maximize your return, without disrupting your daily life.
Our main responsibility is to ensure the stress-free experience of renting out and managing properties for our owners. Many aspects make up Property Management as a whole and we carefully execute every step to establish a professional and efficient process.
Rely on Professional Expertise
Get Competetive Pricing & Guarantees
What Can A Property Manager Do For You?
How To Contact Us
We are readily available any time you need us, or if you just have a simple question about how we could be able to assist you. We strive for ultimate customer satisfaction so let us pass some of our knowledge onto you! If you are a homeowner looking to rent your home or looking for your dream home to rent out, contact us today!
To reach us, visit our website Rpmgwinnett.com, or call us at 678-835-7255 and let us know what is bringing you to our site today and how we can guide you through this process!
Life in Gwinnett County
Gwinnett County is filled with beautiful homes and abundant cities with something to do for everyone.
It is one of the most sought-after counties in Georgia, and we have the pleasure of working with the residents! After being in this location for so long we have built trusted relationships with the residents of Lawrenceville, Snellville, Dacula, and so on. We have built the foundation of our business on our knowledge, and the relationships we share with our clients are what makes us the best Property Management business in the Metro-Atlanta area.
We constantly stay updated on events, changes to the area, and any information you as a resident or owner would like to know. Every Wednesday we release a blog on our social media informing you of tips and tricks, Property Management information, and local events and activities throughout Gwinnett.
Client Testimonials
We are so glad to have Mike manages my property and does an outstanding job. He found responsible tenants in a short amount of time during the holiday season. I highly recommend Real Property Management of Greater Gwinnett!!!
After leaving another property management company, I went searching for another one to take care of my home and I found Real Property Management of Gwinnett. After reading some of the reviews, I emailed them and Mike Entinger emailed me back, had me filled out several documents, answered all my questions, was very responsive and followed up with emails during our conversations. I like RPM and Mr Entinger's professionalism. If you are looking for a company to manage your property, this is the company for you.
We are pledged to the letter and spirit of U.S. policy for the achievement of equal housing opportunity throughout the Nation. See Equal Housing Opportunity Statement for more information.